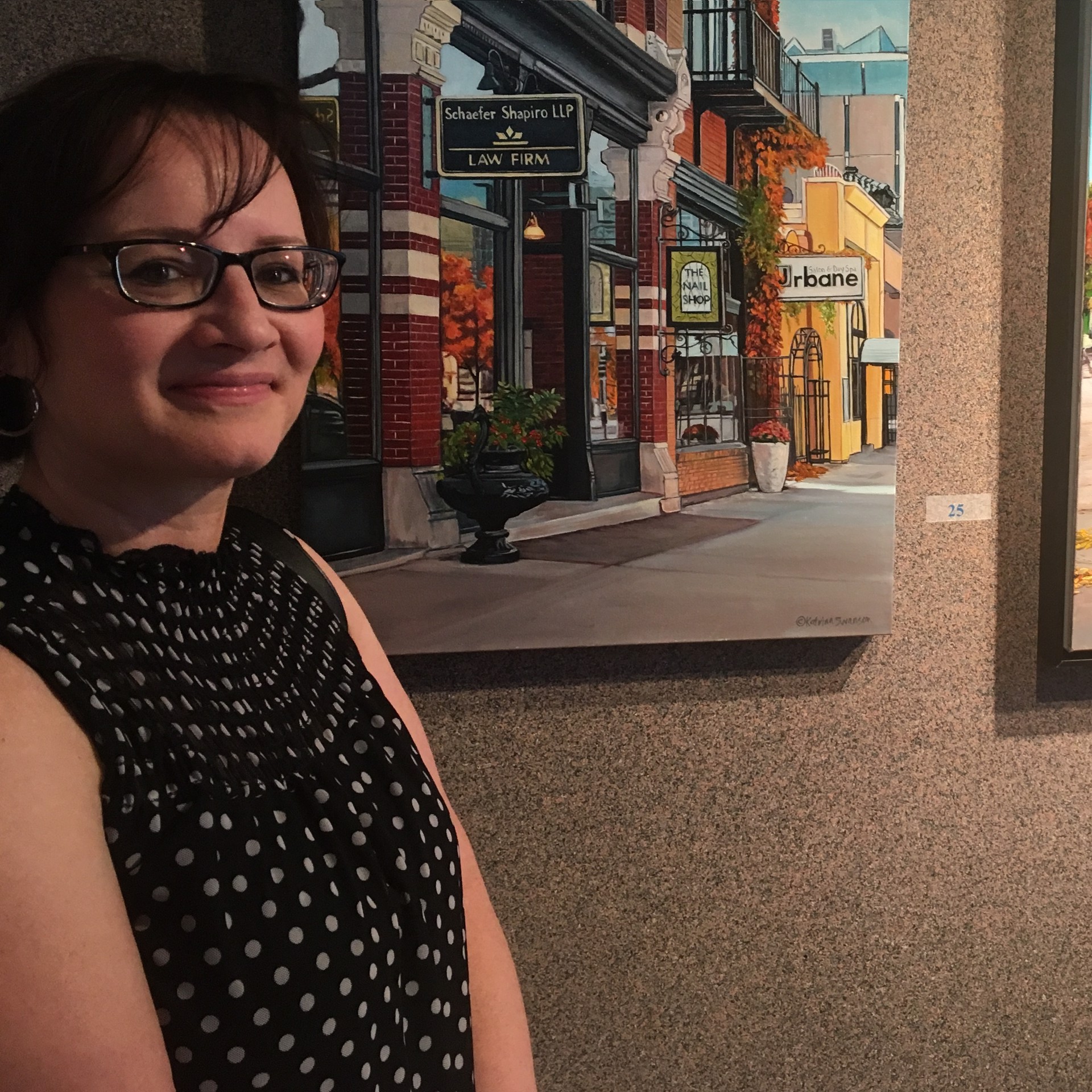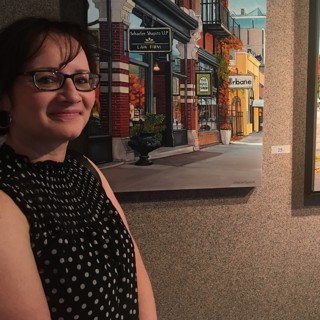 Katrina became interested in art at a very young age; she remembers watching her mother paint and wanting to paint too. She was first formally exposed to design and color concepts and the watercolor medium when she enrolled in Metropolitan Community College in 1987 to pursue an Associate Degree in commercial art.
Katrina won several local art shows with her realistic watercolors from 1991 through 1996. In 1997 she was selected as a Signature Member of the National Watercolor Society and won the Winsor Newton Award for her painting "Bumblebee Banquet".
In 2003 Katrina put aside her watercolors and started painting with oils. She had studied the realistic and impressionist masters of the 20th century and was particularly fascinated with the work of Richard Estes and Edward Hopper. She has used that inspiration to paint Omaha's Old Market and surrounding areas that have the mood and impression she wants to portray. Katrina also likes to paint repeating shapes, with vibrant colors and textures that she observes in chairs, signs, bicycles and other vintage objects.
Katrina is a member of the International Guild of Realism, the National Oil and Acrylic Painters Society, and the Missouri Valley Impressionists Society. She is currently mentoring high school students at the Kent Bellows Mentoring Program through Joslyn Art Museum. She has also worked with Girl Scouts over the last ten years as part of their artVenture Program.
Katrina has several paintings in collections across the state at Wayne State College, UNO Mammel Hall and the UNO Engagement Center.
Read More