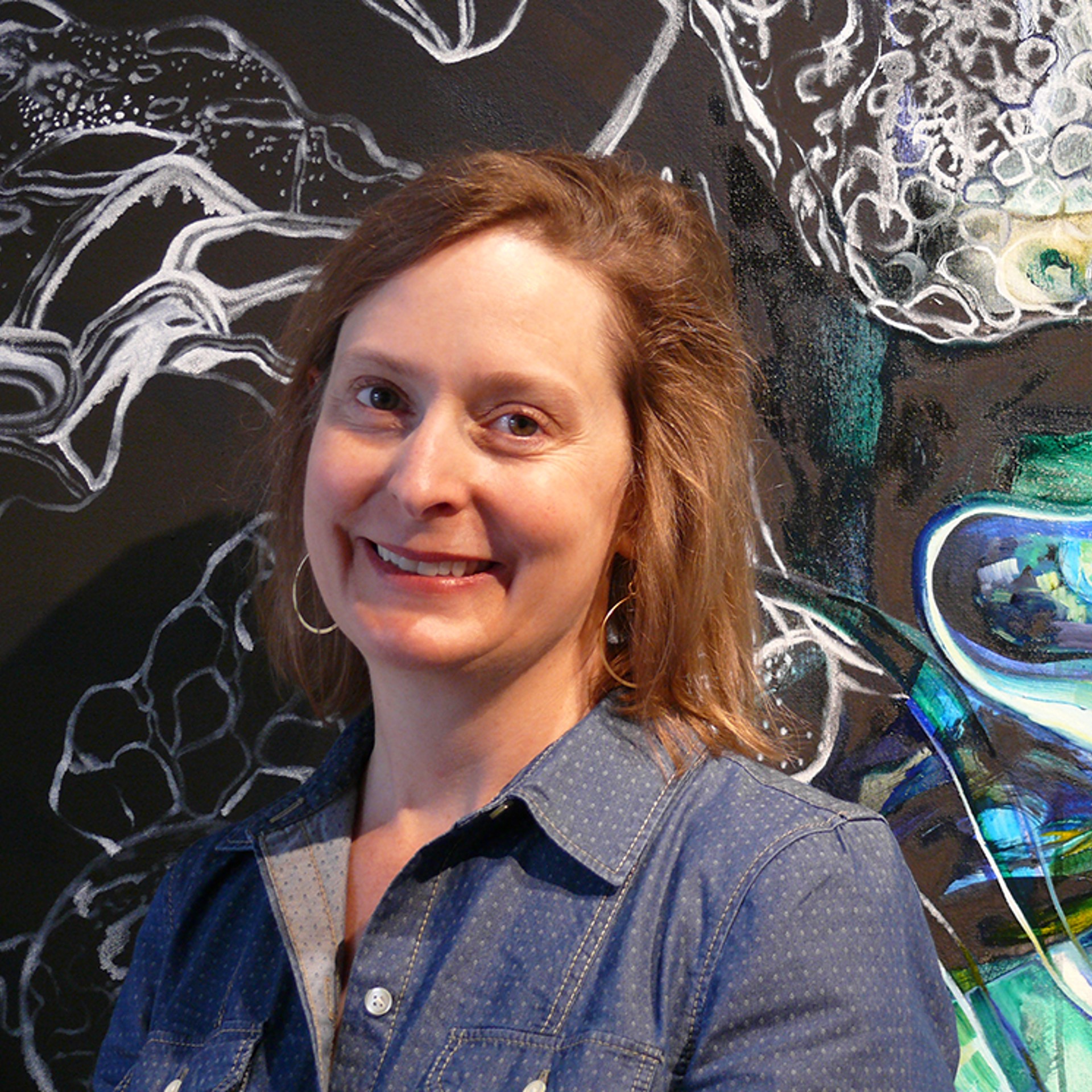 Lisa Tubach's creative work has been exhibited in over 70 exhibitions throughout the U.S. and internationally through opportunities in Peru, Suriname, France, Scotland, Japan and Australia. Current gallery representation—in addition to the Anderson O'Brien Fine Art—includes the Amy Kaslow Gallery (Washington, DC), Lorrie Saunders/Pop Blossom-Art Gallery (Norfolk, VA) and The Painting Center (NYC). Her work is also represented by the "Art-in-Embassies" program of the U.S. Department of State. Through this program, Tubach's work will be showcased in an upcoming exhibition in Lomé, Togo.
She has been awarded several artist residencies, including the Bilpin International Ground for Creative Initiatives (Bilpin, NSW, Australia); the Whiteley Center / University of Washington (Friday Harbor, Washington State); Hospitalfield Centre for the Arts (Arbroath, Scotland); La Cité Internationale des Arts (Paris, France); the Vermont Studio Center (Johnson, VT): and the Dorland Mountain Artists' Colony (Temecula, CA). In the summer of 2023, she will be headed to the A.I.R.-Valluris, an artist residency in southern France, to document the Mediterranean Sea.
Tubach's interests in ecology have resulted in other research opportunities, including volunteer work with shark conservationists in Belize, coral garden maintenance in Hawaii, invertebrate collection in the Puget Sound, and coral reef documentation in the Bahamas and Australia. As a part of these efforts, she also completed coursework in Tropical Coastal Ecosystems Management through the University of Queensland.

In the fall of 2016, the exhibition "Tubach + Tubach: Preservation" took place at the Gallery 1516 in Omaha, NE. This unique show highlighted the work of father and daughter—and their respective interests in cultural and environmental conservation. This comprehensive exhibition of 45 works featured Lisa's work and the paintings of her father, Allan Tubach.

Her practice has also extended to collaborative efforts with other art forms. In March 2017, Tubach's work was featured in the Absolute Music Chamber Series in Lansing, Michigan, which presented "Vox Balaenae (Voice of the Whale)," by composer George Crumb.

Tubach's work is included in the following permanent collections: Dollar Tree Corporation; the U.S. Department of State/Monrovia, Liberia; the Buffet Cancer Center/UNMC in Omaha, NE; the Museum of Nebraska Art; and private collections in Atlanta, Boston, Chicago, Kansas City, New York, Omaha, Virginia Beach and Tokyo, Japan.

Originally from Omaha, NE, she received a B.A. from Macalester College, an M.F.A. from Michigan State University, and a certificate in digital video production from New York University. She holds the position of Professor of Art in the School of Art, Design and Art History at James Madison University, teaching in both the undergraduate and graduate programs.
Read More